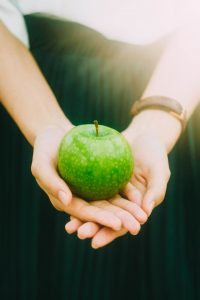 One:  it is the loneliest number, or so sang Three Dog Night in 1968 (https://youtu.be/d5ab8BOu4LE).  They must have struck a deep chord or they wouldn't have had a chart topping song I'm referencing nearly 50 years later!  We often think about "one" being small and weak and not able to effect a great deal.  We are afraid of being only one and spend much of our lives trying not to be just one.  This Saturday at the ReFuel service I want to talk about one…just one!  We will be revisiting the woman at the well in Samaria (see John 4:5-42).  She had made many poor choices trying not to be alone and lonely…all of which added up to her being alone at the well.  It was there one day that she met just one man who turned out to be The One sent from heaven.  Jesus changed her life that day and all by herself she changed a whole village.  What might we do if we meet The One sent from heaven?  How might we change our world…just one person empowered by God's Holy Spirit?  Worship Saturday evening and we'll find out more about the power of one once we've met The One.
Be sure to join us this Sunday as the children and youth ministry will be presenting the Passion Cantata in both our morning services.  This will be a moving, dramatic and musical presentation of the events of Holy Week told from the perspective of Mary Magdalene and complied from the Gospel of Mark.  You will be invited to sing along, worship and celebrate with the children and youth of Sunrise Church.  Holy Communion will be offered in this memorable experience you won't want to miss!
As our times of worship draw near, please consider the following opportunities as invitations from God to be more involved in God's work through Sunrise Church:
Please join me in prayer for Rev. Vic Hill (former Sunriser and current pastor of Paige Memorial and Biscoe United Methodist Churches) who had 2 stints placed in arteries during his heart catheterization last week. Pray also for Sunriser Steve Allen who is recovering from successful shoulder replacement surgery and for Evan Hostetler (niece of Sunrisers Gary and Lori Hostetler) who is battling ovarian cancer.  Continue to lift up Sunriser Melanie Penny who is facing her final chemotherapy treatment, Jean Wall (aunt of Sunriser Sally Puckett) who has just entered Hospice care, Caroline Barker (mother of Sunriser Mike Barker) who is struggling with declining health, Rev. Tom Womble (brother-in-law to Sunriser Bob Mustian) who is at Universal Health Care in Fuquay recovering from a stroke, and Sally Puckett who is again battling the flu.
We need you to "like" us! This may be the EASIEST job at Sunrise!  Be a part of our social media evangelism:  Every time you see a Sunrise post, like, share, or comment on it!  Each time you do you help others see what's happening at Sunrise.  Even better, check in on Facebook when you're here and tell friends why you love Sunrise. Every review, like, and share helps Sunrise to be shown to more and more people (https://www.facebook.com/SunriseUMC/)!
With Love from Jesus is an outreach ministry that distributes food and other items to qualified recipients in southern Wake County. We offer a team each first Friday of the month that serves for about 4 hours.  Our next service opportunity will be Friday, April 7th.  For more information, or to volunteer, contact Bob Holm at holm104@att.net (please note Bob's new address!).
Easter Celebration & Egg Hunt volunteers and donations needed! The Easter Celebration & Egg Hunt will take place April 8 from 10-11:30am. We are looking for volunteers to work at the different stations to help make this event successful. If you can help out, please see the sign-up sheets for volunteers or contact Pastor Jen (jswindell@mysunrise.org), Mary Moss (mksmoss@gmail.com) or Tracey Bailey (traceyb409@gmail.com) for more information.
ASP Silent Auction and Dinner on April 9! We need your help to collect items for our silent auction to benefit ASP! If you have items or a connection with a local business, please let Pastor Jen (jswindell@mysunrise.org) know so that we can grow our list!
Help feed the hungry in Holly Springs! The Sunrise Preschool is inviting us to join them in special collections each week for the Holly Springs Food Cupboard.  Our requested donations this week are for Shelf Stable Milk in small cartons.  Just leave items in the collection buggy in the lobby the next time you're at Sunrise Church.  For more information visit:  http://www.hsfoodcupboard.org/.
Special Services for Holy Week: We have prayerfully designed worship experiences for the important milestones for Easter week.  Join us for one or all of the following events:  Maundy Thursday (April 13) Upper Room Drama at 7 PM where actors from Sunrise Men's Ministry will act out the events that unfolded the night before Jesus was crucified.  Good Friday (April 14) Reflection from 6:30-8:30 PM:  Join us for this contemplative time where Sunrisers are invited to come and go as their schedules and worship needs dictate.  This will be a powerful, quiet and meditative experience designed to bring you to the foot of Jesus' cross.  Holy Saturday (April 15) ReFuel and service of Tenebrae at 5:05 PM will lead worshippers in confession of sin and a closer relationship with our crucified Lord.  Easter Sunday (April 16) join us for an Easter Sunrise Service at Douglas Chapel AMEZ Church at 6:30 AM with the Holly Springs community as well as for our regular services at Sunrise Church at 8:30 and 11 AM where we'll celebrate the resurrection of Jesus!
Are you Ready to grow Spiritually and see God do amazing things through you? Are you a "people person" who loves helping others know Christ?  Are you open to perhaps leading a Life Group next fall?  Contact Ann Lawton for more information (alawton@mysunrise.org).
We are going back to Haiti! Sunrise is sending a mission team back to Haiti this summer.  You may not be able to go in person but you can show the love of Christ for the people of Haiti by supporting our Yard and Bake Sale April 29.  Yard sale donations, including clothes are needed and appreciated.  We are also in need of bake sale items including cakes and cookies.  Please drop off yard and bake sale items between 2:00-9:00 pm Friday April 28.  If you have yard sale items that need to be dropped off in advance please contact Matt Raymondi at 919-608-7560 or mraymondi@att.net.  He has graciously offered to store items in his garage.  If you have questions about the Bake Sale please contact Paige Mileski at 919-267-5634 or mileski1@mac.com.
Join the movement to end hunger! Sunrise will once again host a Rise Against Hunger (formerly Stop Hunger Now) meal packaging event on Saturday, May 13, 2017 from 10:00am to 12:00pm.  Sunrise has been partnering with Rise Against Hunger/ Stop Hunger Now since 2009 to fight world hunger. Each Spring, we package approximately 10,000 meals to be sent to areas of need. Last year, our meals went to impoverished children at schools in Uganda.  This year, thanks to a generous donation from the Sunrise Youth, we will be packaging approximately 12,100 meals!!  There is no cost to participate, it is fully funded by the Missions Committee (and the Youth). This event is also open to all ages! A webpage has been created for our event at http://events.stophungernow.org/MySunrise. Registration is MANDATORY for all participants. If you have any questions, please contact Ryan Brummeyer at ryanbrummeyer@gmail.com.
With whom will you share this message?  Evangelism can be as simple as a forwarded email and an invitation to worship together this weekend!
Peace & Partnership,
Tom Newman, pastor